Skechers expands footprint in London to boost international sales
The American footwear company will expand its footprint in Europe with the opening of a new flagship store in Oxford Street.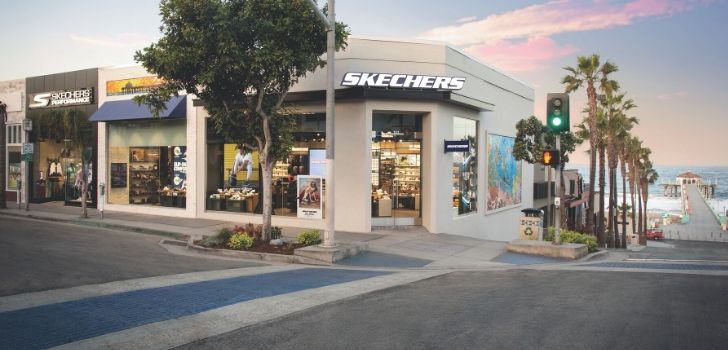 Skechers to expand its footprint in the British market. The American footwear group headquartered in Manhattan plans to expand its footprint in the British market this spring with the opening of a flagship store, located in the busiest shopping street in London, Oxford Street. The spot of the anticipated store currently has the window displays decorated with an Ad that announces the launching of the future store.
The American company did not shy away from the former EU member's territory. On the contrary, it is setting its mark in one the most expensive location in Europe. London ranks as the tenth hottest retail city, according to Hot Retail Cities and registers a renting of 1,744 per meter square in its main street situated in Zone A, according to data derived from Cushman & Wakefield.
As of September 30, 2019, the company has 488 owned domestic stores, 291 owned international stores, 318 joint ventures, and totals 2,210 points of sale operated by either a distributor, licensee, or franchise stores. In the UK and Ireland specifically, Skechers has about 90 stores, according to a representative of the company.
Skechers consolidates share in London with the opening of a new flagship store in Q2
The company published its financial results for the year 2019 (closed December 31), in which in its fourth quarter it recorded sales of 1.33 billion dollars, up 23.1% compared to the previous year in the same period. Iternational sales increased by 31.2%, while domestic sales only increased by 13%. For the full year, sales grew by 12.5%, to 5.22 billion dollars, net earning were 346.6 million dollars, and recorded a gross profit of 2.5 billion dollars.
"We continue to make investments globally to build on those strengths and to support our strategy to expand internationally and to deepen our direct to consumer relationships in store and online," said John Vandemore, the company's chief financial officer.
Considering the positive impact that the company's international sales had on its revenue, it sheds a light on the group's motives to fortify its footprint in international markets, where it grew the most the previous year.