Stella McCartney swings to a loss in its last year with Kering
The label said 2018 had been a year of transition and blamed reorganization costs for the 11 million pounds of loss. LVMH replaced Kering as a minimum stakeholder.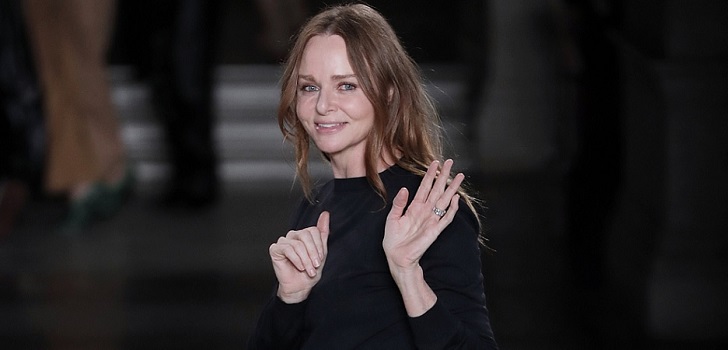 Stella McCartney enters the red in 2018. The British luxury label has reported 11 million pounds loss in 2018 due to sales slowdown and reorganization costs, according to the latest published accounts.
The company, founded in 2001 by McCartney and luxury holding Kering, has slipped from a 9 million pounds profit in 2017 into a 11 million pounds loss in 2018. Sales remained flat, with a rise of just 0.2%, to 42.6 million pounds. From 2016 to 2017 sales increased by 2%.
The company blamed "substantial increase in administrative expenses" for the loss, as well as the costs associated with the opening of a new store in Old Bond Street. McCartney took full control of her brand in 2018 and she then partnered with LVMH, which acquired an undisclosed minority stake.