Zara owner Inditex brings in tech talent: Microsoft Spain president joins board of directors
Pilar López Álvarez will join the organ as an independent director and she will take the seat of Carlos Espinosa de los Monteros, whose term ends on July 15.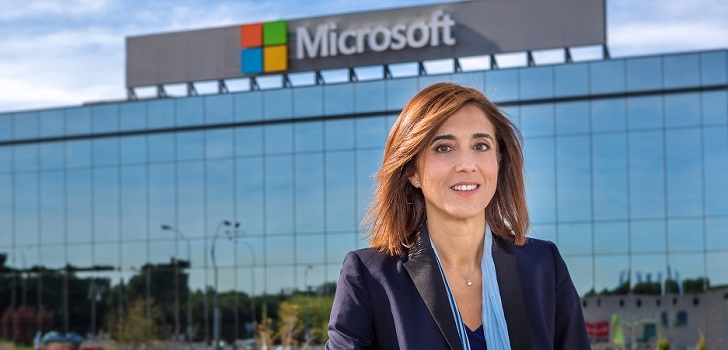 Changes at Inditex's board of directors. The Spanish fashion retailer, owner of Zara, has nominated Pilar López Álvarez, president of Microsoft Spain, to its board of directors. The executive will take the seat from Carlos Espinosa de los Monteros, whose term ends on July 15.
The move reinforces Inditex's bet on tech talent within the group and adds a new women to the board, after the appointment two years ago of Denise Kingsmill, a heavyweight in United Kingdom's economy.
Pilar López has been at the helm of Microsoft Spain since July 2015. She holds a degree in Business Management and Administration from Icade and has developed most of her professional career at Telefónica, a company she joined in 1999. Previously, López held different management positions at JP Morgan in Madrid, London and New York.
López joins Inditex's board just two years after the company appointed Denise Kingsmill to its board of directors
During her tenure at Telefónica, López occupied several positions in the financial and business strategy departments both in Europe and Latin America. She acted as strategy director of Telefónica in Spain and financial director at O2 in the UK. Later on, she spearheaded the European business based in Madrid.
Inditex's board of directors is composed of chairman Pablo Isla; vice president José Arnau; founded Amancio Ortega; Pontegadea Inversiones, represented by Flora Pérez, Denise Kingsmill, José Luis Durán, Rodrigo Echenique and Emilio Saracho.
The company posted revenues of 5.65 billion euros in the first quarter of fiscal 2018 (ended April 30), only 2% up compared to the same period in 2017. Net profit climbed 2% as well to 668 million euros.