Look!
Fendi raps with Nicki Minaj
The New York singer, that recently retired from its musical career created an alliance with the Italian brand owned by LVMH.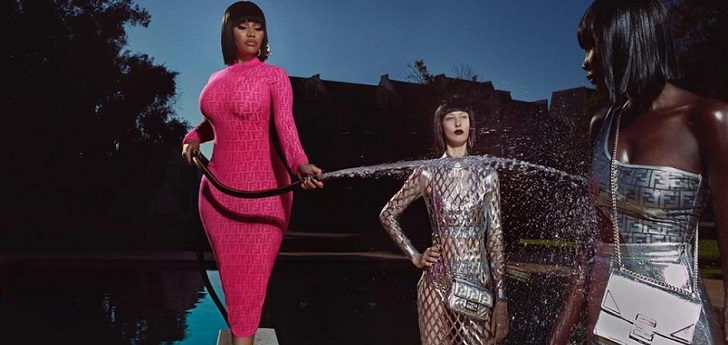 From Anaconda to Fendi Print On. The New York rapper Nicki Minaj brings her boldness and audacity to the Italian company Fendi, owned by LVMH. The singer and the luxury brand will launch a collection called Fendi Prints On, that was boosted by Karl Lagerfeld before the designer passed away.
Minaj, that recently announced her retirement from the music scene, has published in Instagram some images showing her collaboration with Fendi. The photos were taken by Steven Klein for Elle Magazine.
With vibrant colors, the collaboration will include from a pink dress to puffers and a silver bikini. Fendi's logo is the protagonist of the garments, all of them included it.