Look!
Herbal Essences tackles packaging for vision-impaired
The haircare brand expands its packaging with the use of tactile marks for sightless people.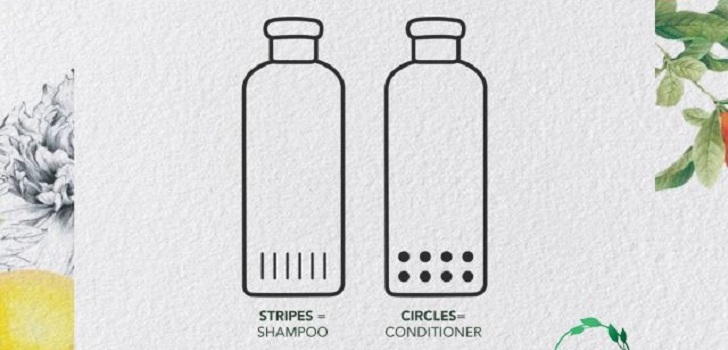 Herbal Essences extends its packaging for vision-impaired consumers. The Procter&Gamble haircare brand revealed a tactile bottle design last year that allows sightless users to distinguish between shampoo and conditioner products through a tactile marking that differentiates each type of product.
Now, the brand has announced that the concept will be extended to all its range of shampoos and conditioners. The bottles feature different markings to help users identify products: shampoo bottles feature raised stripes while the conditioner bottles are marked with raised circles.
The packaging will come out in January 2020. "A universal tactile marking seems like such a small thing, and yet as a blind woman it's the little things that make such a big difference in my life," explains Sumaira Latif, P&G's Accessibility Leader, who is herself blind, and who promoted the initiative.
Shampoo bottles feature raised stripes while conditioner bottles are marked with raised circles
The brand will also launch a tool for Alexa, Amazon's technology, that will allow consumers to ask questions regarding Herbal Essence's products and ingredients, and get personal recommendations. This development is a collaboration with the Be My Eyes app, a free service that connects vision-impaired people with sighted volunteers via a live video call.