Look!
Macy's hires 80,000 Santa Claus elves
The American department store company plans to hire 80,000 workers for the upcoming Christmas campaign to cover different positions in their stores, like customer support centers and distribution areas.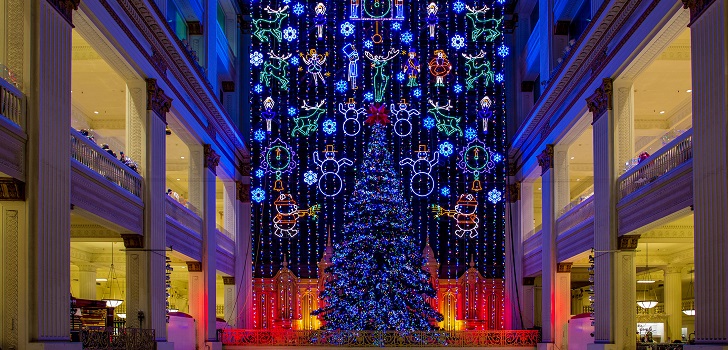 The American department store company Macy's will hire 80,000 Santa Claus elves for the upcoming Christmas campaign, a similar amount of employees they hired in 2018, according to the company.
Approximately 30,000 people will be hired to take on production functions, 6,500 more workers than last year, while 1,000 people will cover customer service positions via telephone, email or online.
The company explained that, in spite of the work offers being temporary, more than 8,000 people joined Macy's for an indefinite working period after finishing last year's Christmas campaign.
30,000 workers will take on production functions and 1,000 will work at customer services
"During this season holidays, we trust our temporary fellow workers to deliver an excellent shopping experience, either instore, online or via telephone", stated John Harper, Macy's stores director.
The chain executive also pointed out that temporary workers receive a retribution per "competitive" hour, which is weekly paid, as well as the opportunity to gain incentives. Moreover, workers get 20% discount in all their purchases and flexible working hours.