Look!
Tom and Jerry capture Reebok
Reebok will launch a capsule collection in collaboration with Warner Bros, inspired by the rivalry of the classic personas of Tom and Jerry, which will be available from February 15, 2020.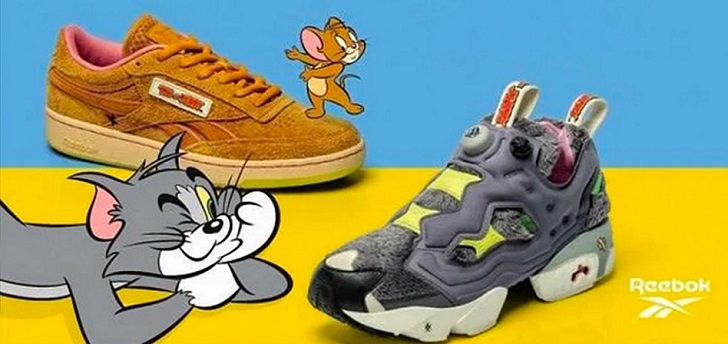 Reebok evokes the past in hunt for new inspiration. The German shoe company takes us back in time with its new footwear collection based on the Tom and Jerry series, which celebrates its 80th anniversary this year. The capsule collection will be available in mid-February 2020.
The sneakers of the new collection will be obtainable in two colors, with a price ranging from 50 dollars to 70 dollars for children's footwear and between 100 dollars to 200 dollars for adults' models.
After relaunching the Pump Fury Millennium silhouette of 2001, Reebook revisits the past to mordernize Instapump Fury, Club C Revenge, and Club C models using Tom and Jerry as muse. The collection will also include a Reebok x Tom & Jerry quilted jacket, worth 140 dollars, shirts 28 dollars, and a hooded dress, among others.