If European giants wail, what would be of Americans?
The current pandemic has led to nationwide lockdowns. For American retailers, the path will be even harder.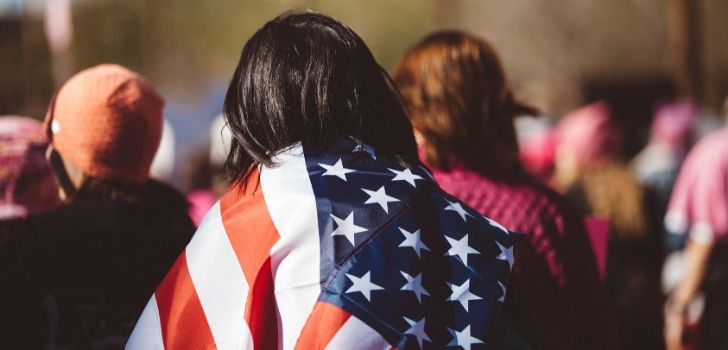 Europe stores are shut down, and America is next. European retailers are already suffering in their financial results the impact of the Covid-19 pandemic, that has forced Governments all over the continent to declare the closure of all stores and decree the confinement of its population, as it has happened in Italy or Spain. For American retailers, many of who are facing restructuring process and that remain very exposed to its home market, the path will be even harder.

Given the size of the American market, retailers based in the United States have not been traditionally forced to expand abroad. But with the financial crisis of 2008, that first hit the United States, many of them started to look for new markets to compensate the sales decrease in their home market.
By then, European giants like H&M and Inditex had already traveled a great part of the way, since their countries of origin, Sweden and Spain, did not generate enough volume to reason with their optimized models. While the company led by the Persson family has its first market in Germany by volume of business, the Spanish company soon opened its first stores abroad in cities such as New York in 1989 and Paris in 1990.
Inditex opened its first stores abroad in cities such as New York in 1989 and Paris in 1990

Americans, on the other hand, tried to expand abroad late, mostly in Latin America, and following the same basics-based model that had made them successful in their home market, while fast-fashion was already ruling in Europe.
With all efforts made, American brands continue to have a US-oriented business, with a high concentration of its sales generated from the region. For example, Gap, the fourth largest fashion power by revenue, still generates 81% of its sales in the U.S, only 7% stem from Europe, 4% from Asia, and 1% from other regions. Its retail network is also concentrated in its local market, where it operates 2,695 of its stores. Only 152 stores are Europe and 392 in Asia, as of February 2, 2020.
Inditex, the world's largest fashion retailer by revenue, which began its globalization in the 1980s has 7,420 stores worldwide in 202 markets. The Spanish group concentrates just 15.7% of its revenue in Spain, its local market.
H&M's largest market is Germany, that represents 14% of its total revenue, with sales of 33.5 billion kroner in 2019. The US and the UK are the next largest markest for the group.
Germany was H&M's most successful market in terms of revenue in Q4 of 2019
Amid the outbreak of the coronavirus, turned pandemic, it has urged several companies to successively close stores in different regions of the world. Analysts at Citi have cut their forecast for both Inditex and H&M, expecting a coronavirus impact to reach Europe in the second quarter of the year.
The firm has lowered its earnings per share estimate for Inditex by 11% for 2021 and 8% for 2022 amid an impact of Covid-19. Citi quotes Inditex's exposure to Southern Europe, where the crisis has grown in recent weeks

In the past two weeks, countries in Europe have had to revert to nationwide shutdowns and closures of retails stores, such has been the case of Italy, Spain, and France. Meanwhile, in the United States, Donald Trump declared national emergency, which subsequently compelled many fashion giants to close most, if not all of their stores in North America, some who have stores in Europe, extended the measure to the Old Continent.
Citi has lowered its earnings per share estimate for Inditex by 11% for 2021
However, seeing as though most American companies concentrate their business in the U.S., the repercussions from these temporary closures, that for the moment have been set until the end of March, are bound to be very significant for the ones that are more exposed to the largest fashion market in the world. If the United States comes to take extreme measures alike Europe, the fashion market in the country will be in real peril in the country.
Moreover, the timing of the crisis could not come at a worse time, since several businesses were already struggling prior to the wave of the outbreak. It is difficult to foresee whether they'll managed to hold their heads above the water throughout the crisis
Following the so-called Retail Apocalipse, many companies have already been forced recently to shut stores and undertake lay-offs. Forever 21 had filed for chapter 11 back on September 30, 2019, but was recently bought back from bankruptcy by Authentic Brands and its partners last month. L Brands sold Victoria's Secret to Sycamore for $525 million; the latter now holds the majority stake of the lingerie brands. Victoria's Secret like many other companies had been struggling and experiencing drops in sales, it recorded a 10% decrease in its fourth quarter; following the completion of the sale, the company will be going private.
Following the so-called Retail

Apocalipse

, many companies have already been forced recently to shut stores and undertake lay-offs
Another area that experienced some difficulties is that of department stores, Barneys shut down last month, while Macy's concluded 2019 with a 49% drop in its net profit and closed over 125 stores, the chain faced another challenge when it got demoted to Junk Status by Standard & Poor's last month. Earlier on February, JC Penney received an ultimatum from the New York Stock Exchange warning the company to increase its value or risk being delisted. Later that same month, the department store chain logged additional red ink in its books by 5% in 2019, to 268 million dollars
It is uncertain to foresee the status of those who will manage to weather the storm, particularly, the ones that were already struggling in the United States, considering the lack of globalization for some.