LVMH relaunches Patou one year after its acquisition
The historic company, founded in 1912 by French perfume manufacturer Alexandre Jean Patou, was acquired by the French luxury holding in September 2018.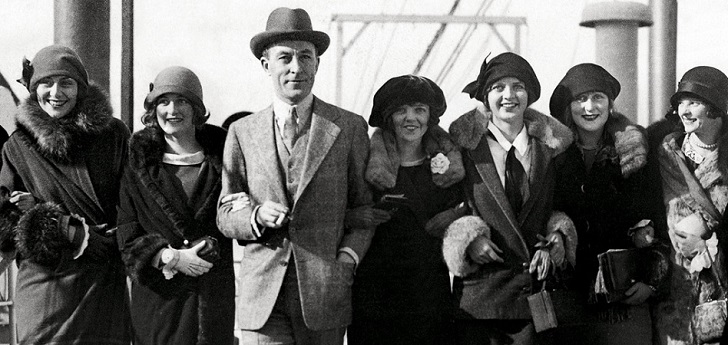 Patou's rebirth. The historic company, founded in 1912 by the French perfume manufacturer Alexandre Jean Patou, has just launched its first collection by the designer Guillaume Henry a year after LVMH acquired it.
The company is already present in around eighty points of sale worldwide, including corners in department stores like Galeries Lafayette, Le Bon Marché, Selfridges or 10 Corso Como. Also, the company has launched its ecommerce platform. Patou explained that the company will not be present in online platforms, except for 24S, owned by LVMH.
Patou will only be distributed online through its ecommerce and 24S platform
The French luxury holding acquired the historic company in September 2018 with the aim of relaunching the brand and focusing on the fashion segment. Until then, the company had been doing perfumery for eight decades.
Following the acquisition of Jean Patou, LVMH appointed designer Guillaume Henry as the company's creative director. Shortly after the holding carried out a makeover of the brand, which meant changing the name to Patou.
Jean Patou was founded in 1912 by the French designer of the same name as a small sewing workshop in Paris. The company gained popularity thanks to partnerships with celebrities of the time, such as Elsa Maxwell or the Wimbledon tournament, for which Patou designed several uniforms.
After the acquisition, LVMH changed the name and brand image of Patou
After the Great Depression, the brand focused on perfumes, especially Joy, created in 1935. In 2001, Jean Patou was acquired by Procter&Gamble, which ten years later sold it to Designer Parfums, owned by the Indian family Mehta.
LVMH ended the first nine months of the year with a revenue of 38.9 billion euros, up 16% from the same period year-on-year. By product categories, fashion and leather goods continue to be the main segment by revenue, after growing 22% in the first nine months, to 15.8 billion euros.