Look!
Activewear, king of the street
The global fashion search platform Lyst has published the search results of 2019, revealing a rise in search for sportswear, which records an increase of 59%.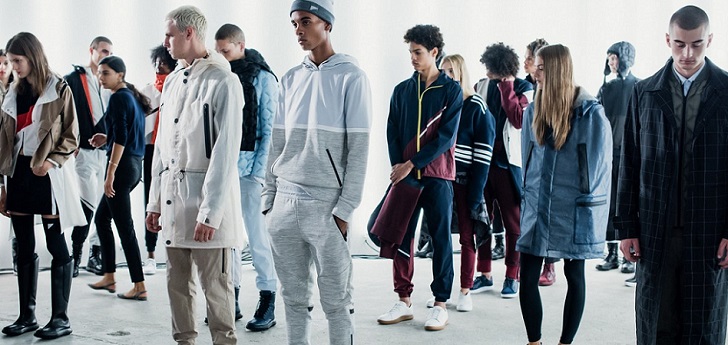 Sportswear takes over the street's throne. Searches for sportswear items have experienced a significant increase online since the beginning of 2019, reaching a total increase of 59%. If it was ever predicted that the trend was declining, that prediction couldn't be further from reality.
The demand for leggings has testified a considerable increase, recording an increase of 15% since January 2019. 35 pairs of leggings are bought every hour, with an average cost that has increased by 17% year-on-year, according to data published by Lyst.
The searches for sustainable sportswear generated an increase of 151% compared to 2018.
The growth of yoga has also had a direct impact on online searches, products related to the activity generated a search increase of 42%. The progression in product functionality is popular more than ever before amongst consumers, leggings with pockets recorded an increase of 180% in the last three months of 2019.
Searches for solid monochromatic colors that can be easily combined and mixed were particularly popular in the last three months, with an increase of 71%. Athleisure, a term coined in the 1970s deriving from the blend of both athletic and leisure, is expected to increase by 9%.