Look!
Barneys drowns but Freds keeps its head above the water
The luxury department store closes its store on Madison Avenue in New York but the Freds restaurant, located on the ninth floor of the building, remains open.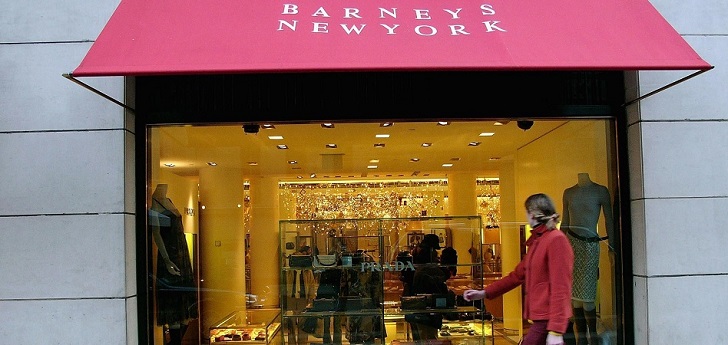 Barneys closes its Madison Avenue store on Sunday. The luxury department store closes all of its stores in New York, including its most iconic store located in Manhattan. Even so, the Freds restaurant, located on the ninth floor of the store, will remain open thanks to its partnership with Authentic Brands Group, an American brand development company, and with Infuse Hospitality, a food service provider.
"We are excited to be able to continue to provide guests with the service and hospitality that's long been associated with Freds," said Michael Shultz, chief executive officer of Infuse. Freds is a modern bistro launched by Fred Pressman, son of the founder of Barneys New York. The restaurant offers quality and locally sourced products for lunch and dinner in addition to weekend brunch.
Barneys filed for bankruptcy last August because of the "impact of a complicated retail environment" and an "excessively high" rent in relation to market demand, as explained in a statement Daniella Vital, former CEO of the company.
It's been almost seven months since Barneys filed for bankruptcy. Authentic Brands Group bought the chain of department stores for $271 million in order to preserve a few independent stores. Barneys announced that it would close 15 of its 22 stores in the United States but that that would impact its flagship store on Madison Avenue in New York, opened in 1993. Six months later and due to the doubling of the rent to 30 million dollars annually, the emblematic store located in Manhattan is set to close its doors.
In addition to this closure is the one of the other stores that were open in New York, in Beverly Hills and in San Francisco. According to Authentic Brands Group, when Barneys Madison completes its settlement, the space will be used for pop-up stores and other sales formats that have not yet been specified. In addition, they have also revealed that the US group aims to open more Freds restaurants around the country.