Look!
Bobo Choses makes it to the Oscars
The Spanish children's clothing company features in the wardrobe of Parasite, the South Korean film that won four different Oscars, inlcuding that of Best Picture.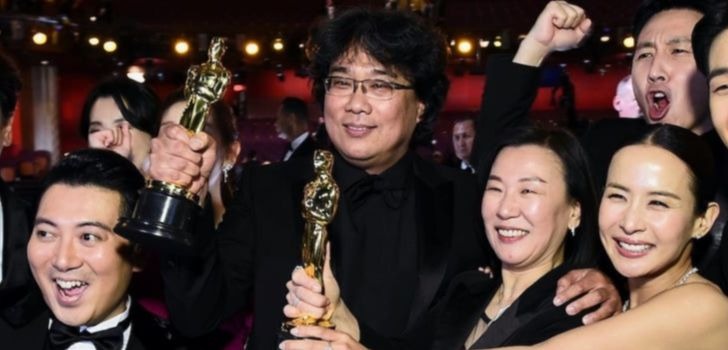 The Spanish clothing brand Bobo Choses sneaks into the Oscars. The children's and adult clothing company, launched in Barcelona in 2008, featured in the costume wardrobe of the South Korean production Parasite, directed by Bong Joon-ho, seized four Oscars.
The film Parasite, which premiered in mid-2019 at the Cannes Festival, tells the story of two families, the Kim family and the Park family, who have a lot in common but belong to contrasted social classes. Bobo Choses' clothing, characterized by graphics and colors, appears in several sequences of the film as Park Da-Song's clothes, the youngest son of the Park family in the movie, played by actor Hyun-jun Jung.
Bong Joon-ho's film was the top winner of the latest edition of the Oscars. Parasite had been nominated for six awards, including Best Film and Best International Film. The South Korean production finally won four awards, including Best Film, and became the first non-English film to win this category. In addition, it is also the winner of a Golden Globe and the Golden Palm of the Cannes Film Festival.
"We congratulate Parasites for their achievements, and we hope that the film continues to reap great successes," said the team if Bobo Choses in a statement.