Look!
Brook Brothers equips the White House
The American company has launched an accessory collection for the White House Historical Association.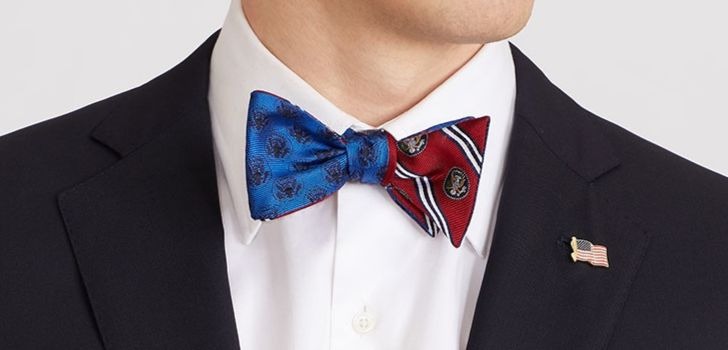 Brooks Brothers equip the white house. The American company has launched an exclusive collection of accessories for the White House Historical Association. The company which specializes in men's clothing has been inspired by the apparel of the diverse U.S presidents.
The collection dubbed Presidential Collection has accessories such as ties, bow ties, and pocket squares, all of them in the colors of the United States flag and with the presidential seal of Harry S. Truman, the thirty-third president of the country. The price of the products range from $55 to $89 and is available on the association's website but can also be purchased at the White House History Shop and White Hous Visitor Center in Washington, D.C.
Brooks Brothers has a long history dressing presidents of the United States. Since its founding in 1818, presidents such as Abraham Lincoln, Theodore Roosevelt, John F. Kennedy and including the current president, Donald Trump, have worn their clothes.
"The White House Historical Association has recognized our history as the oldest brand in the United States and as the only one that has dressed 40 of the 45 presidents the country has had," said Brooks Brothers.
The Historical Association of the White House was founded in 1961 with the aim of establishing a stronger bond with the Americans, improving their understanding and affection for the presidential house, in the hands of what was the first lady between 1961 and 1963, Jacqueline Kennedy.