Look!
Burberry no longer leaves a trace
The British company's show at London Fashion Week is listed as carbon neutral.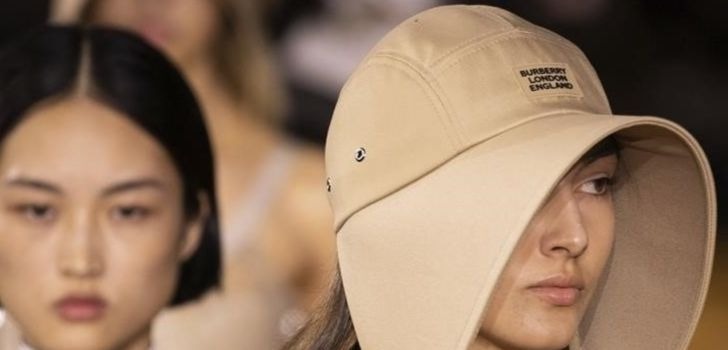 Burberry organizes a fashion show with zero carbon footprint. In London Fashion Week, the British luxury firm has opted for sustainability and has presented its autumn/winter collection in a show that has achieved a certificate that lists it as carbon neutral.
The British company has managed to reduce the environmental impact on the parade through measures such as choosing a place certified as sustainable by the International Organization for Standardization (ISO), the Kensington Olympia's National Hall in London, or the elimination of air transport from Your merchandise. In addition, instead of giving gifts to their attendees with gifts, Burberry has collaborated with Pur Project, an association dedicated to the regeneration of ecosystems, which will plant trees in Australia on behalf of the guests of the parade.
"We are passionate about being able to create real change in our industry while contributing to building a more sustainable future; we want to convey these intentions through our greatest moments of visibility as a brand, our parades," said Pam Batty, vice president of corporate social responsibility at Burberry.
On the other hand, the luxury company has offset the remaining carbon dioxide emissions that it has not been able to eliminate. Burberry has created a forest preservation project aimed at reforesting the areas affected by the fires that have been continuing in Australia since the last of August and that have already burned more than ten million hectares.
The fashion firm has been centering on sustainability for some time now. In fact, Burberry's goal is to become entirely carbon neutral in 2022. In the last year, the company achieved that 68% of the energy they use comes from renewable energy sources, they have discarded the disposing of garments, they achieved that 68% of the cotton used to make their pieces derive from sustainable cotton.