Look!
Burberry paints Printemps Pink
The British group presents its latest spring-summer collection in an exclusive Printemps space in Paris.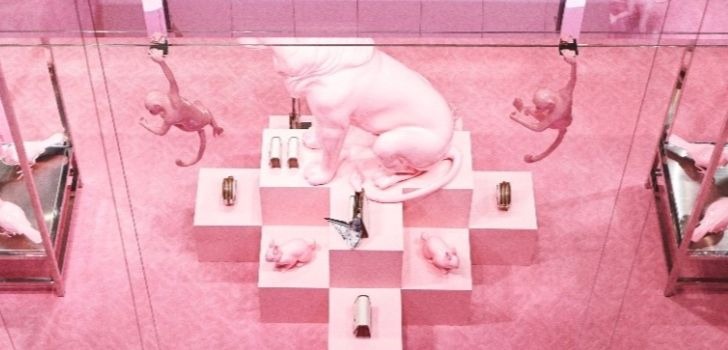 Burberry presents its latest collection in the atrium of the Printemps flagship store in Paris. The French group of department stores will host the Evolution collection, corresponding to spring/summer 2020, in an exclusive space created with the aim of moving customers to an immersive experience as a concept store.
The space that will host the collection of the British firm is inspired by the aesthetics of the two brands. From the pink color of Printemps to the symbolism of the animal world with great figures of birds, gorillas, and lions as a topic of interest shared by Riccardo Tisci, creative director, and Thomas Burberry, founder of the British company.
The collection will be available in Printemps until March 22, additionally, it can be purchased from the beginning of March on Printemp.com as in all Burberry's online and physical stores.
"We are thrilled to launch this exclusive partnership with Printemps, which brings Burberry's Spring/Summer 2020 collection to life through powerful installations and unique, creative experiences," said Marco Gentile, president of Burberry in Europe, the Middle East, India and Africa.