Look!
Cambodia garments disrupted by coronavirus, a day prior to EU's decision on trade status
Four factories have had to suspend operations due to disruptions in imports of raw materials from China.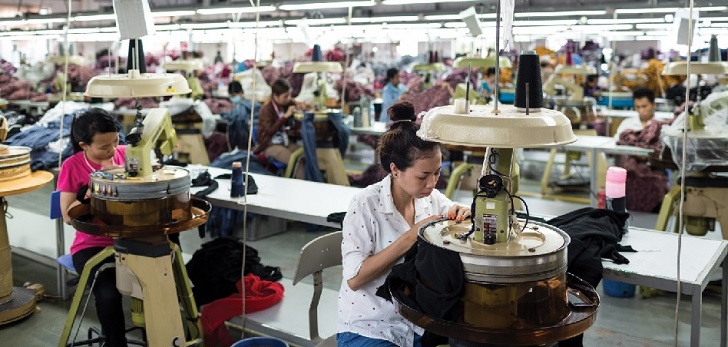 The coronavirus crisis also splatters Cambodian textiles. Four factories have had to suspend their operations due to problems in imports of raw materials from China, as explained by the country's Ministry of Labor to Reuters. The crisis arrives a day before the European Union's decision on whether to exclude the country from the Everything but Arms (EBA) program.
"If by the second week of March, factories still don't know when they will be able to get the materials from China, they may suspend for two to three weeks," said Heng Sour, a government spokesman.
Four factories, totaling 3,000 workers, have already expressed their concerns to the government. The garment division is Cambodia's largest industry, accounting for 78% of its exports.
The EU will decide tomorrow if it excludes Cambodia from the Everything but Arms program
The disruptions could not come at a worse time for the garment sector of Cambodian, which will face tomorrow the decision of the European Union on its tariff benefits. Brussels will determine tomorrow if it excludes the country from the EBA trade preference program.
The measure responds to the conclusions of a delegation from Brussels sent to the country that determined that the current ruling party in Cambodia outlawed that of the opposition just before the holding of elections.
Europe has also considered attacks against union organization and labor rights. Earlier this year, companies such as Adidas, Levi Strauss, Ralph Lauren or Under Armor sent a letter to the country's government to demand the alignment of labor rights with international standards to avoid losing trade preferences.
Cambodian Prime Minister Hun Sen has responded by saying that the country will not "prostrate" to foreign demands, according to Reuters. "We want to be friends and partners of all the countries in the world but if they don't understand us and want to force us, we don't agree," Hun Sen continued.