Look!
Gucci remembers childhood icon for Chinese New Year: Mickey Mouse
The Italian company Gucci immortalizes the year of the mouse with a capsule collection highlighting Walt Disney's most iconic persona: Mickey Mouse.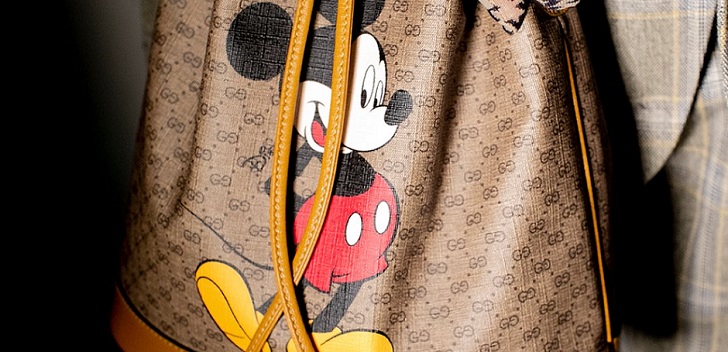 Gucci launches exclusive Mickey Mouse capsule. The Italian company Gucci launches new capsule. The collection will be available in stores and online on Friday, January 3. It will offer a range of women's and men's ready-to-wear, footwear, small leather goods, scarves, jewelry and timepieces. This will not be the first time that Mickey Mouse stars in one of Gucci collections, it had already been part of Gucci's past collection, including in the spring 2019 and the resort 2020 lineups, accoddoring to WWD.
Exclusively, a new mini GG Supreme canvas with Mickey Mouse print had been added to the new capsule. The ready to wear pieces that bear the Disney persona, include T-shirts, sweatshirts, dresses, knitwear, denim, and jersey items. The collections is highlighted by colorful prints, embroidered patched and jacquard motifs. The new line displays the collaboration of both businesses Gucci via a green label and a tag reading 'Disney and Gucci'.
To promote the collection, the company appointed photographer and director Harmony Korine to shoot a devoted advertising campaign, the decor takes places in Disneyland, featuring key attractions appropriated to the amusement park. The campaign stars, brand ambassador and actress Ni Ni, actor Earl Cave and designer and poet Zoë Bleu.