Look!
Gucci takes Osteria to Los Angeles
The Italian luxury firm announced the opening of its second restaurant with the three-star Michelin-winning chef Massimo Bottura.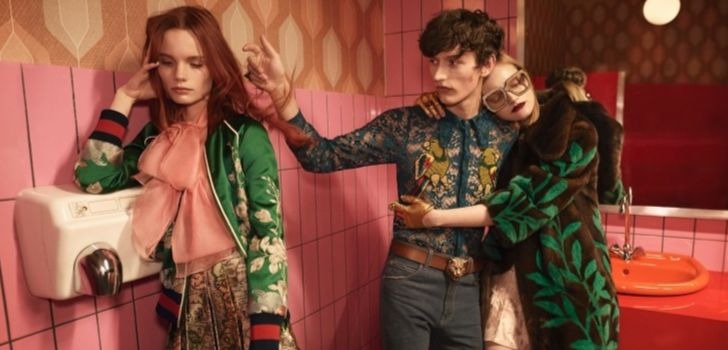 Gucci announced the opening of its second restaurant, this time in the United States. Gucci Osteria will open in Los Angeles, on the roof of his Rodeo Drive store, Beverly Hills. The chef in charge of conducting the project will again be Massimo Bottura, winner of three Michelin stars.
In 2018 Gucci opened its first restaurant in the Gucci Garden in Florence, and given the great success it has had, being awarded a Michelin star, the Italian firm has decided to expand its culinary horizons and bet on the city of the West Coast.
In this project, chef Massimo Bottura has Karime López, the first Mexican chef to win a Michelin star, as head chef and chef Mattia Agazzi to design the menu that will be based on Italian cuisine and made with organic products from local markets from the Californian city. "The menu we will offer is a trip of Italian flavors that meets the diversity of the culinary map of Los Angeles," said Chef Bottura.
The restaurant will open on February 17, and it will open every day of the week and only 50 people will be able get a taste of the menu from Gucci Osteria, in which the price of the main dishes will range between $30 and $40. The interior design of the premises will be designed by Alessandro Michele, creative director of Gucci, and will have an interior space and an exterior space with views of Beverly Hills as well as parking service. Chef Massimo Bottura has revealed that they plan to open "the last restaurant" in Ginza, Tokyo in the future.
Gucci is not the first luxury firm that is committed to restoration, in fact, Armani is the king of haute cuisine with 20 restaurants and cafes located in cities such as Dubai, Cannes, New York or Tokyo. Ralph Lauren has 4 restaurants, respectively in Paris, New York, Chicago and London, Chanel has one in Tokyo and Louis Vuitton opened his first restaurant earlier this month in Osaka.