Look!
Karl Lagerfeld revamped through its iconic white shirt
The Italian trade show Pitti Uomo will pay tribute to late Karl Lagerfeld at its next edition. Long-time collaborators and friends of the designer will participate in the homage.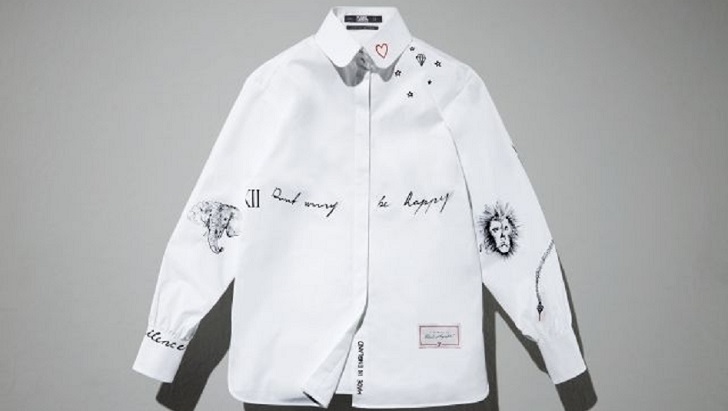 Officially presented last September, the collection "A Tribute to Karl: The White Shirt Project" will be displayed at the next Pitti Uomo trade show, that will take place from January 7 to January 10, 2020. Long-time collaborators and friends of the late fashion icon who passed away on February 19, 2019 will display a series of white shirts in his memory.
Carine Roitfeld, Kate Moss, Cara Delevingne, Tommy Hilfiger, Diane Kruger, Takashi Murakami and Sébastien Jondeau are among the close associates of Karl Lagerfeld who paid homage to him by bringing back his iconic white shirt with a twist. The creations, which were primarily presented at the Paris Fashion week in September will now star at the next Putti Uomo in Florence, according to WWD.
The white shirts will be introduced in company with the latest ready-to-wear, accessories and men´s footwear collections by the Karl Lagerfeld brand, which are for the fall of 2020. The Karl Lagerfeld brand is present in more than 96 countries worldwide. The company had a revenue of 700 million euros in its last fiscal year, ended March 31. Online represents around 30% of its total business.