Look!
Lanvin blows 130 candles
The exhibition has been displayed in the building of The Fosun Foundation, where you can see the 130 years journey of the French brand.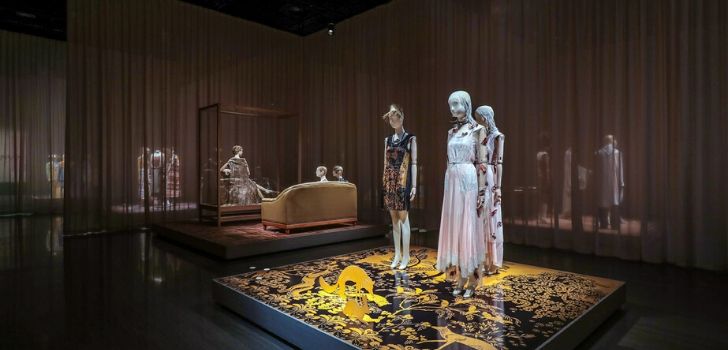 Lanvin launches an expedition to celebrate 130 of existence. The Dialogues: 130 Years of Lanvin exhibition has more than seventy pieces that reflect the trajectory of the brand since its foundation, which will be exhibited in the kinetic building of the Fosun Foundation.
The exhibition, which will be available until February of this year, has more than seventy pieces, including historical garments and new models that trace the history of the maison. The Fosun Foundation is a non-profit organization, owned by Fosun International, the Chinese company that acquired the French brand in 2018.
Lanvin, founded in Paris in 1889 by Jeanne Lanvin, is the oldest French fashion company to remain active.
Dialogues: 130 Years of Lanvin presents garments never exhibited in China so far, in addition to publicizing the first creations of the new creative director of the brand, Bruno Sialelli. The renowned mannequins of Bonaveri have been chosen to present the pieces.
The exhibition is divided into twelve sections where various stages of the brand are covered: from the logo to children's clothing. Dialogues: 130 Years of Lanvin, will be curated by exhibition organizer Judith Clark.