Look!
McDonald's sneaks into wardrobes
The fast food chain will launch its first fashion collection, which includes twenty items, just in time for the holidays season.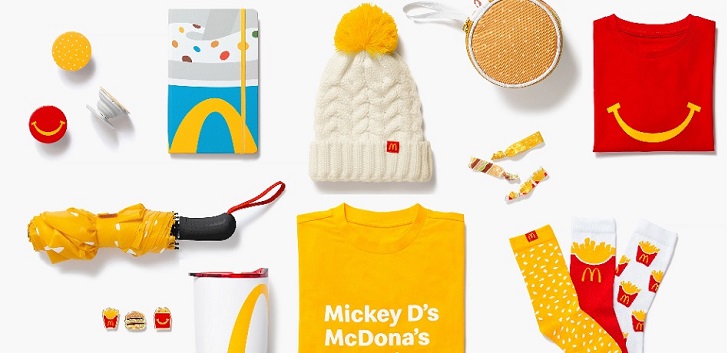 McDonald's tastes fashion. The American fast food chain has launched its first fashion collection, which includes twenty clothing and accessories pieces inspired by the brand's logo and the most popular items on the restaurant menu.

The collection will be available year-round on the ecommerce platform of the company and in this first release will include Christmas-themed items. The prices range between 10 dollars and 65 dollars.

Although this would be the first launch of a McDonald's collection, previously the group had already tasted the sector, serving as inspiration for Moschino's autumn collection in 2014. Last June, the McDonald's located in Champs-Élysées was the location was chosen by Vetements to present its Spring 2020 collection.