Look!
Net-a-Porter joins March 8
The ecommerce platform has launched a capsule collection of t-shirts on Women's Day.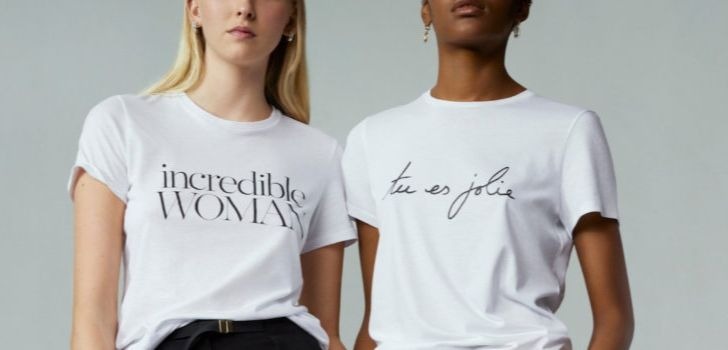 Net-a-Porter has launched a capsule collection on Women's Day. The collection contains twenty shirts, each created by a different designer like Stella McCartney, Isabel Marant, Alexa Chung, Amina Muaddi or Alexa Chung.
Each designer has created the garment of the Say It Loud collection interpreting her vision of empowerment and female strength. The price of the shirts ranges from $52 to $295 and 100% of the proceeds will be donated to Women for Women International, a non-profit organization that offers support to women in troubled countries and to which the ecommerce platform is the Third time it is associated.
"We feel incredibly honored to be raising money for Women for Women International by bringing together inspiring and creative women from our industry in support of the charity's crucial work," said Alison Loehnis, president of Net-a-Porter.