Look!
The Kardashian-Jenners clear out their closets
The online store resale platform opens its doors to clients that want to shop clothing and accessories worn by the stars of Keeping Up With the Kardashians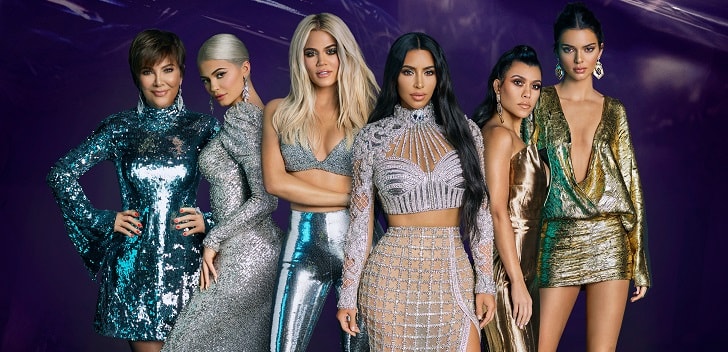 The Kardashian-Jenner clan has launched Kardashian Kloset, a new online store where customers can buy clothes from their closets. On September 29th, Kris Jenner revealed on Instagram the launch of the clothing resale platform.
"For the first time you'll be able to shop items directly from our closets", Jenner wrote in her Instagram post — which showed an illustration of a street sign with signs for designer brands like Chanel, Dior, Louis Vuitton and Gucci — prompting her followers to go to the platform's Instagram account for more launch details.
Kardashian Kloset was first launched with three collections from Kris Jenner, Kim Kardashian West and Kylie Jenner's closets with apparel, handbags and shoes that the family has worn on their E! reality TV show, Keeping Up With the Kardashians, and some pieces that still have price tags attached.
Garments from Kris Jenner, Kim Kardashian West and Kylie Jenner wardrobes are now available at Kardashian Kloset
The collections range drastically in price, with some pieces going for as low as 20 dollars for an Adidas t-shirt and as high as 25,000 dollars for an Yves Salomon fur vest. Their garments also include pieces from many designer brands, including Gucci, Givenchy, Vetements, Balmain and Versace, among others.
Kardashian Kloset also takes in pieces from Kardashian/Jenner-owned labels, including Khloé Kardashian's Good American fashion brand and Kendall and Kylie Jenner's contemporary fashion brand, Kendall + Kylie. The Kardashian Kloset website states that collections from Kourtney and Khloé Kardashian's closets will be coming soon.
This is not the first time the Kardashians have sold pieces from their closet. Kim Kardashian has partnered with a number of charities before — including the Children's Hospital Los Angeles and the Buried Alive Project — to sell her clothing on eBay to benefit the causes.