Look!
Louis Vuitton: from catwalks to the NBA
The French company, owned by the luxury group LVMH, has signed a global collaboration agreement with the National Basketball Association, becoming the official travel case supplier for the league trophy.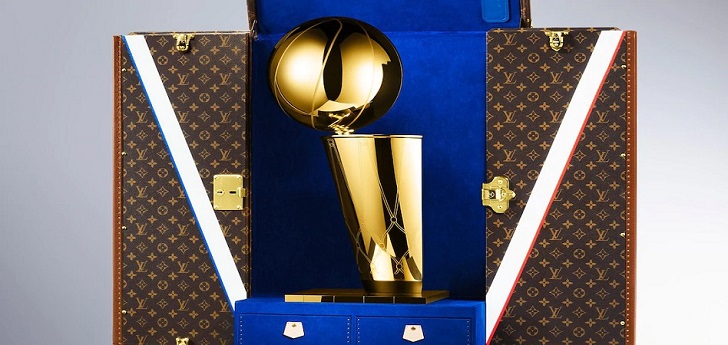 Louis Vuitton dresses NBA trophy. The French luxury company, owned by LVMH, signed its first collaboration agreement with an American sports league. The company will be the official supplier of the case to transport the well-known Larry O'Brien trophy.
"Louis Vuitton has always partnered with the world's most coveted trophies and with this collaboration the legacy will continue," said Louis Vuitton president and CEO Michael Burke.
Louis Vuitton was also in charge of designing the case for the League of Legends final, lastNovember. The collaboration agreement also includes the creation of an annual, limited edition capsule collection. The announcement was made before the NBA Paris Game 2020, the opening game of the regular NBA season to be played on January 24th at the AccorHotels Arena in Paris.
In recent years, Louis Vuitton has shown interest in different sports, at the end of 2019 the French company launched a line inspired by the online game League of Legends, in addition to becoming the official Davis Cup partner, building the travel case to display the tennis competition trophy.